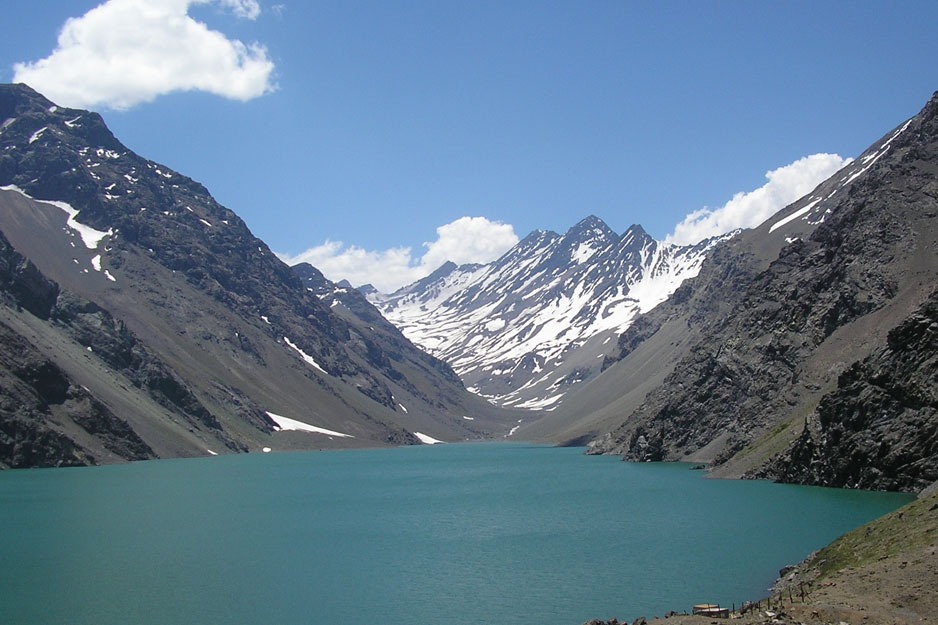 Tired of work, got three weeks off and now wondering where to run away to? Feel like visiting Hobbiton and imagining yourself as a character from LOTR or feel like having tremendous amounts of Sushi in the imperial palaces of Kyoto? Whatever it may be, you could do it. That's why we're putting together a compilation of the must-see countries for every traveler.
France
France might be the one country that everyone in the world would want to go to. It's an enticing nation that offers something to everyone. From sandy beaches, to snow covered mountains to endless expanses of the countryside France has it all.
Food & Wine
The food capital of the world. The French meal has even been granted UNESCO World Heritage status. The gastronomic meal of the French is a customary social practice for celebrations; it's where people come along, enjoy the art of good eating and drinking. Careful selections go through into the pairing of the wine with the food with only locally sourced ingredients. There is a structure set for the meal that starts with an aperitif (drinks before the meal) and ending with liqueurs, with at least four courses. It's a collective affair to bring the circle of family and friends closer together and strengthen social ties. When in France dine like the French.
Art & Culture
No matter what you fancy, France boasts everything you would want from a holiday. There is a reason Paris hosts 30 million tourists every year. It's the fashion capital of the world that is home to the biggest designer labels. The French are proud of their culture and heritage. France has been a major player into the contribution of 'western culture' and the arts we have today. The French Renaissance was birth to new techniques in literature, the arts, and sciences that gave us Voltaire, Monet, and Chopin. Their heritage remains an indispensable contribution to this day.
Cost
There are plenty of ways to have a cheap and memorable stay in France. If you're going to Paris, expect Paris prices. Look for hostels, apartments just outside the center and less touristy areas and you would be okay. There are even options like couch surfing and Airbnb that make it much easier for you to have a pleasant stay. Obviously, the timing of your trip plays a primary factor.
Safety
France is a safe country. However, like any other country it does have a share of pickpockets and thieves. There are millions of solo travelers that travel to France every day. Female travelers should take elementary precautions just like they would at home. Obey these basic principles and you would have a wonderful time In France.
Chile
For the nature lovers or hikers, Chile is the one stop destination. The vastness of the Atacama Desert and blistering heights of the Andes. Chile is one of the most developed countries in South America and is growing rapidly. Chile is known for the slow adventurer, the perfect getaway country. Locals never rush and you shouldn't either.
Food & Wine
Chile is now the fifth largest exporter and the ninth largest producer of wine in the world. Chilean wines now serve every palate and has been gaining quite a traction around the world. It is home to a wide variety of wine and vineyards. Most of the vineyards are right by Santiago so a wine tour should be part of the agenda.
Chilean cuisine is a mix of Spanish and Chilean indigenous culture. Due to the large coastline Chilean food consists of mainly Seafood. Do not expect the food to be spicy in Chile, unlike other South American, the food in Chile is relatively mild to bland.
Things To Do
Atacama Desert
Chile includes the driest desert in the world – The Atacama Desert. It is said to be the oldest desert in the world with some regions recording no rainfall at all. Due to its aridity it is also compared to the planet Mars. Even though The Atacama Desert is dry, it stills hosts to some species of flora and fauna.
For the starry-eyed peeps, a visit to the observatory is a must. The high altitude, non-existent clouds, lack of light and radio pollution, the desert makes it the perfect location for star gazing.
Andes Mountains
Surrounding the desert is the longest mountain range in the world – The Andes. It's about 700km long. Due to its length it goes through 7 countries in South America and the best place to experience it is in Chile. There are frozen lakes as high up as 4000m and has ruins almost as old as the Incas. You could even take a ski trip on the Andes that's only one hour away from the nation's capital.
Easter Island
One of the most famous archeological sites in the world. Till date this site remains mysterious. There are hundreds of Moai statues spread across the island and until today no one has any idea how they were carved and moved thousands of years ago.
Chile is the land of the extremes that still very much in touch with nature and unharmed by human intervention. A must see for anyone that wants to experience nature in its purest form.
Ireland
Ireland is rated the 11th safest country in the world. It could also be the greenest country in the country, with the liveliest people who would always love a pint and banter. Feel like getting lost, book a flight to Ireland!
Food & Wine
The Irish stew or 'Stobach" has always been a hit, The 'Stobach' is the national dish and traditionally made with mutton. It's also a controversial dish as its ingredients differ from areas. No matter where it's had, the stew will not let you down. The Irish cuisine wasn't particularly famous around the world, but it's making quite a name for itself today. Traditional foods have been revived and served and new cafes and restaurants all over the island. However, it's not hard to find the classic fish & chips or steaks or any pub food anywhere on the island.
Whiskey or the 'water of life' is no acquaintance with anyone in the world. Ireland is the home to whiskey as it is the country that first introduced it. Irish whiskey was once the most popular spirit in the world. However, there was a damaging decline in the industry. There are currently only 7 running distilleries in Ireland compared to the 105 in Scotland.
If you're a fan of whiskey, it would be worthwhile to make a trip to the Old Bushmills distillery.
Things To Do
Guinness Storehouse
Guinness. Ireland's eternal sunshine. Whether you're a fan of Guinness or not, the Guinness Storehouse is a must see and one of the most popular visit in town. The Guinness Storehouse is a large seven-story building that includes a Guinness Academy where you can learn how to pour the 'Guinness way' or the Gravity Bar, which is the top floor with a 360-degree view of Dublin.
Cliffs Of Moher
One of Ireland's most famous sights. No picture can do it justice, and it's a soaring 203m high. There is a visitor center for the first timers that give you a bundle of information about this prestigious site. On a clear day, you can seem as far as the Aran Islands and Galway Bay.
Fun fact: The Guns of Navarone and The Princess Bride were filmed here.
Newgrange
Another mysterious structure that predates the Pyramids by six centuries. No one knows the actual purpose, but it's supposedly a tomb for Kings. The Newgrange is located in the Boyne Valley complex, and the structure is composed of 28000 tons of river rolled stones. The entrance passage is known as the 'light box,' which precisely aligns with the rising sun at the winter solstice of 21st of December for 17 minutes.
Ireland is filled with magical sceneries and natural wonders, a perfect place travel.
Cost
Like other European countries Ireland, the currency here is the euro. Ireland is easily accessible from any European country through Ryanair. On a budget, it would cost up to 60 euros. Dorm beds are around 12-20 euros per night, and cheap meal at a café would be around 7-10 euros.
Thailand
No one would ever feel lonely in Thailand. Home to the friendliest, humble and fun-loving people. Outside the crowded cities and towns, Thailand hosts extensive rice paddies, tropical forests, and refreshing waterfalls. Chiang Mai hosts colorful festivals and gold temples around Thailand is a sight. Utopia is defined by the beaches of Ko Tao, the cliffs of Krabi and blueness of Koh Phi Phi.
Food & Wine
Thai cuisine is internationally famous for a reason. Flavor, Fragrance, intricacy and the list goes on, Thai food only hits the spot. Seven of Thailand's dishes made it to the "50 most delicious foods" poll by CNN. The flavorful thai food comes from a mixture of cuisines, mostly from surrounding countries. Most of the famous Thai dishes were originally Chinese as they were introduced to Thailand in the 15th century by the Hokkien people. The spices from India and Persia gave rise to Thai adaptations and dishes like massaman curry and yellow curry.
Drinking is a major way of life in Thailand, and beer is the choice of drink in Thailand. Alcohol, in general, is cheap all across with very few regulations regarding consumption. Beer is the drink of choice, and it costs only around $1.50 for a large bottle. Thailand also has massive all night parties in Ko Phangan where you can get buckets of alcohol. Beware of these though as it's an easy way to get them spiked with various drugs.
Things To Do
Thailand may be famous for the parties or the hustle and bustle of Bangkok, but it's also one of the most beautiful countries in the world. There are 200-year-old temples to light festivals to markets floating on water.
Island Hopping
From Ko Samui to Ko Raya, there are hundreds of islands along the coastline of Thailand. Each one of the beads in the ocean is a composition of white beaches, turquoise waters, and lush jungles. This a must-do activity in Thailand.
Elephant Trekking
The elephant is the national animal of Thailand, and you can encounter them all over the country. There are plenty of elephant camps, and conservation centers around that let you learn about these elegant creatures.
Festivals
Thailand boasts plenty of festivals where visitors are welcome with open arms. It's a great way to get a unique insight into Thai cultures and customs.
Every day is a party in this awe-inspiring country. Thailand has something for everyone – A nature lover or a foodie or a party animal. You wouldn't be bored for a single minute here.
Health & Safety
Thailand is a great holiday destination to visit. However, you have to take utmost precaution as a traveler. There are plenty of ways to get scammed. As a traveler, you have to respect the locals and their culture. That would imply to any country in the world. The extreme precautions to worry about Thailand would be to be aware of your surroundings, DO NOT buy drugs and be careful of getting drugged as it's easy to become a target after heavy intoxication.
Pack a general medical kit that include antibacterial, antiseptic, paracetamol and anti-inflammatory. Diarrhea is very common due to exotic foods, make sure to pack oral rehydration solutions. Most of the medications is easily available around in Thailand as it's usually packed with tourists. However, rural areas tend to have a lack of adequate medical care.
Cost
Thailand can be both expensive and inexpensive; it's all up to you. There is accommodation for as low as $5 or $1000, food for a few pennies or gourmet dinners. However, the country, in general, is cheap. You could easily have a two week holiday for $1500 spending around $60 daily. It's easy to squeeze in flights to move around on the island, meals, guesthouses and some activities.