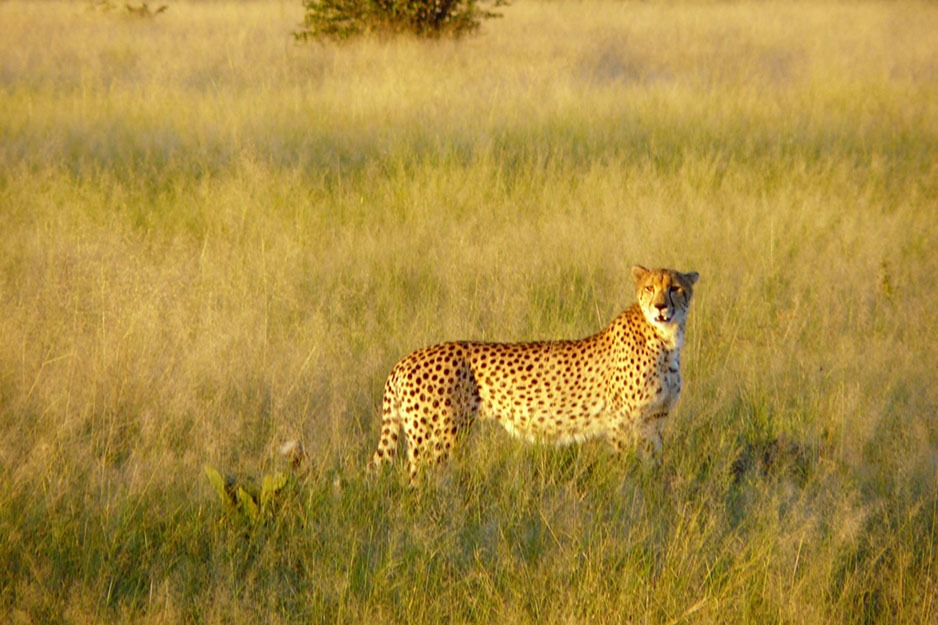 Many of us look forward to relaxing and unwinding on holiday, but for others, travel and adventure is the name of the game. For those thrill-seekers, adrenaline junkies, and intrepid explorers out there, travel adventures provide the perfect opportunity to push the limits. From safaris and world-class mountain biking to kayaking and caving, you can do it all and more at these six holiday adventure destinations.
1. Go on Safari in Chobe, Botswana
There's nothing like coming within meters of a 500-pound lion or deadly hippo to get the adrenaline flowing. Home to over 75 species of mammals, many of which can kill you, Chobe, Botswana is an adventure lover's dream come true. Among a laundry list of other majestic and dangerous large mammals, 40,000 African elephants call Chobe National Park home.
Animals aside, the park itself is beautiful and the perfect backdrop for an African wilderness safari. You can travel into the park's interior to get up close to wild rhinos and lions, or you can take a boat trip down the Chobe River and add pictures of massive crocodiles and hippos to your travel collection. In Chobe, Botswana, the adventure possibilities are as endless as the animal species. Just remember not to feed any!
2. Discover "The Land of Fire and Ice" in Reykjavik, Iceland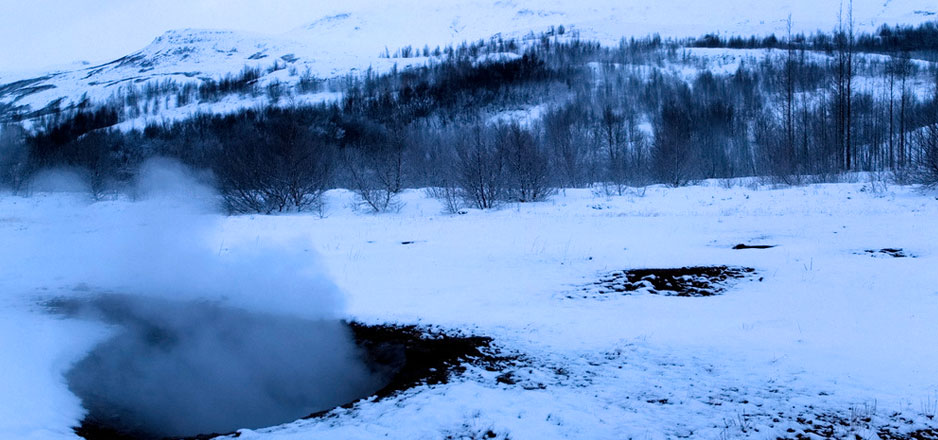 According to Iceland's official tourist website, the enchanting country is an adventure, not a destination. As thousands of adventurous travelers can attest, this is no exaggeration. Not far from Iceland's capital of Reykjavik lies an other-worldly landscape and the monstrous yet currently dormant Thrihnukagigur volcano. While the impressive edifice is neat to gawk at, the real adventure begins as you find yourself being lowered down into the depths of the volcanic crater.
There's plenty more to explore and experience in "The Land of Fire and Ice" as well. For instance, you can travel to the Icelandic Highlands and witness a live volcanic eruption, relax in geothermal waters at the Blue Lagoon, charter a boat for whale and dolphin spotting, and even go ocean caving at Þingvellir National Park. Mix in some glacial trekking and skiing or mountain biking and you'll have yourself an Icelandic good time.
All fun aside, with a name like "The Land of Fire and Ice," you can bet there are plenty of dangers to be wary of. Before stepping foot in a volcano or on a glacier, make sure to hire a reputable guide as he or she may just be your lifeline.
3. Explore the Rugged Outdoors in Lake Bled, Slovenia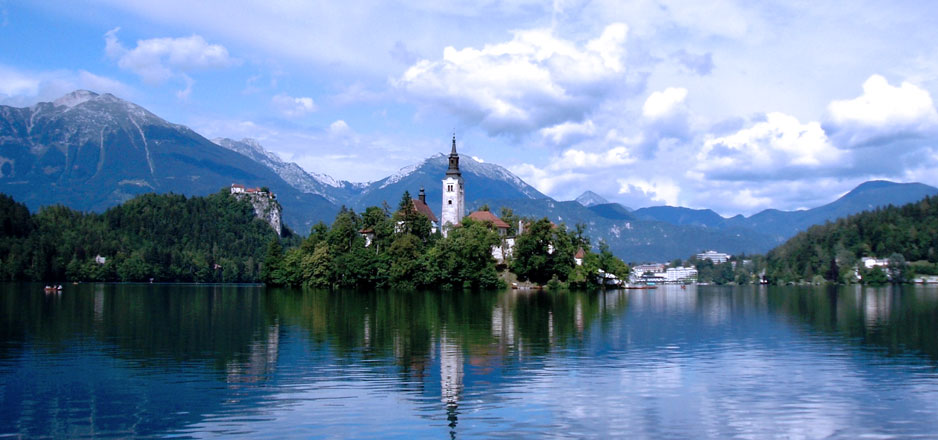 Filled with romantic scenery and home to the epic Triglav National Park, the Lake Bled area of Slovenia is an outdoor adventurer's dream. The town of Lake Bled itself is idyllic in every way. Situated in the Julian Alps, the emerald green lake is overlooked by Bled Castle perched high above and even has a little island with an enchanting white church.
Beyond Lake Bled lies Triglav National Park, where you can enjoy a bevy of outdoor adventure opportunities. For a truly unforgettable holiday, consider taking a self-guided tour of the Julian Alps by trekking to Lake Bled from Friuli, Italy. The 14-day trek takes you through scenic valleys laden with waterfalls and picturesque mountain paths. Just make sure to pack plenty of food and supplies, including first aid. Oh yeah, and beware of the bears of course.
4. Step Back in Time in Havana, Cuba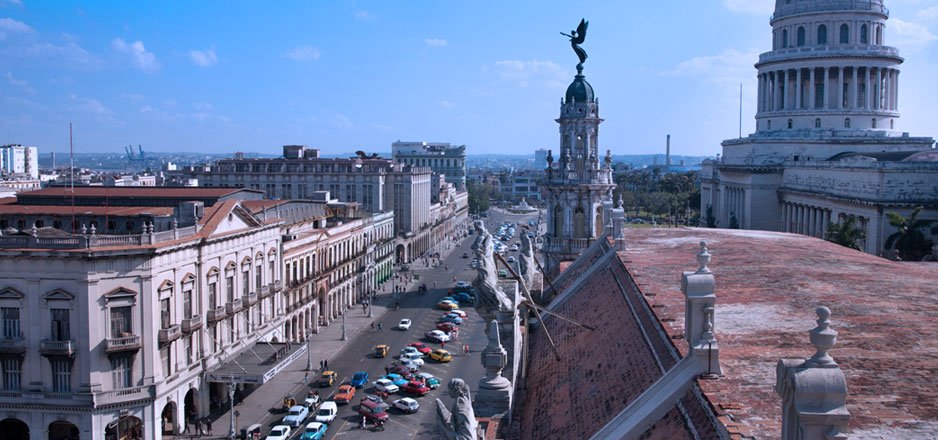 While travel to Cuba has only recently been restored to Americans, the largest island in the Caribbean is also seeing an uptick in visitors from the UK and abroad as it transitions from the communist Castro regime. With little to no interaction with the outside world for over half a century, just smoking a Cuban cigar in the Plaza de Armas or sipping a mojito on the beach can be an adventure. That being said, there's plenty more adventure to be had in this island paradise.
For instance, you can take a fishing trip in crystal clear Caribbean waters in search of a trophy catch. While onboard, why not cruise over to El Muerto and partake in world-class scuba diving? Regardless of where you go, Cuba's azure waters are teeming with colorful tropical fish and coral reefs, making it an untapped resource for avid divers and snorkelers.
For you land lover's out there, Valle de Viñales is also ripe for exploration. With stunning landscapes of mountains, painted cliffs, and tobacco fields, this rich valley provides the perfect backdrop for adventure.
5. Get Lost in Chile's Atacama Desert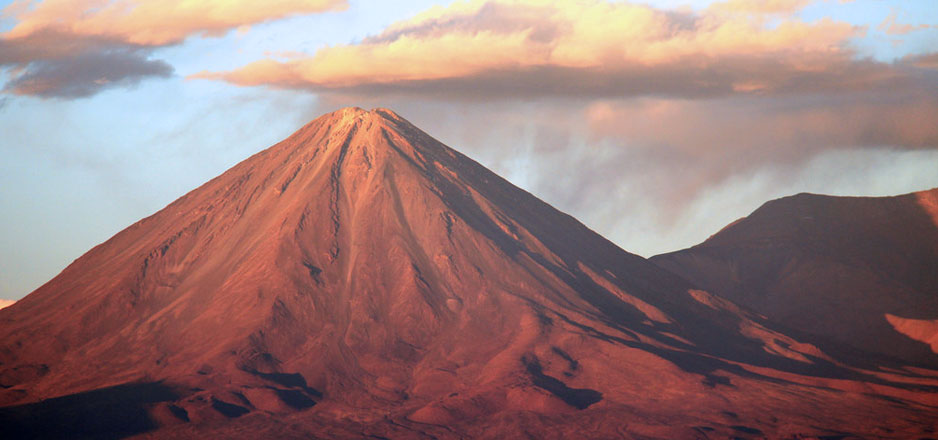 There's arguably nothing more adventurous than feeling all alone in a barren landscape, and that's exactly what you'll experience with an adventure holiday in the Atacama Desert of Chile. Featuring a barren, rock-laden landscape that more resembles Mars than Earth, the Atacama Desert is one of the highest, driest, and most isolated places on earth.
From volcanic mountains to barren salt flats, the Atacama Desert provides a vast array of adventure opportunities, depending on your interests and ability level. Although you could go walkabout all by your lonesome and push your physical, emotional, and navigational skills, there are a number of guided tours available for sensible adventurers.
From volcanic mountain hikes and horseback rides through desert dunes to mountain biking across barren salt flats, you can experience it all in the Atacama. Just make sure to pack plenty of water!
6. Surf and More in Sydney, Australia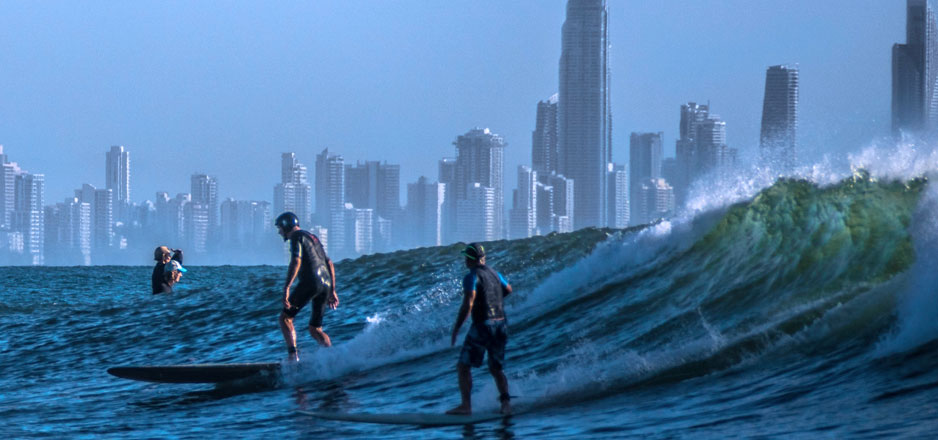 Okay, so Sydney, Australia isn't exactly off the beaten path like the other adventure holiday spots on our list. However, adventure and "The Land Down Under" go hand-in-hand. In addition to world-class surfing at Sydney's Bondi Beach or diving in a shark cage for great whites, or "whities" as the locals say, the nearby Blue Mountains offer a myriad of adventurous outdoor activities.
Morning surf sessions, afternoon hikes, and evening campfires; it's the perfect combination for an ideal adventure getaway. With so much to offer, it's easy to see why Australia remains one of the hottest travel spots for nature lovers and adventure seekers in 2016.